light weights - one life to live
keeps the actors from getting tired during a scene
cast foam footballs
was thrown at someones head in a SNL skit
comedy crash
One of those 24 hour turn around SNL jobs, which ended in flames
break away tables for snl
breakaway for snl
knife rigs
one life to live 'soft' fatal wine bottle rig
wine tasting goes awry in Llanview. this was attached to the actor under his clothes with the rubber
glass protruding.
one life to live 'soft' crow bar weapon
murder and mayhem at Llanview
one life to live 'soft' pipe weapon.jpg
more violence in Llanview
rubber branch.jpg
Even the trees are against you in Llanview...this fell on somebodies head
letter opener.jpg
retractable, unmodified letter opener, stab rig
for Llanview..
rubber skateboard
from the movie 'kids'...a homeless man got clubbed by this
safe drill bit
used in a Hal Hartley movie
soft hammers for snl
soft pizza parlor spices for snl.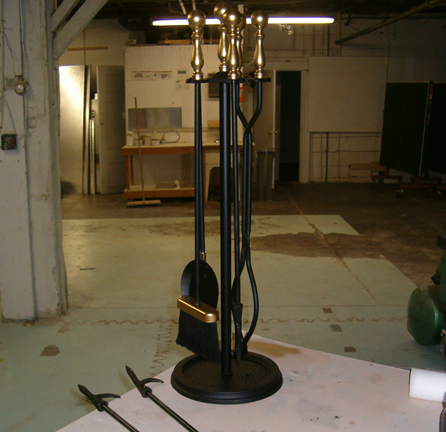 soft pokers for snl
soft turkey for snl.jpg
stunt gourd
breakaway cappuccino machines for snl.jpg
SNL Italian restaurant got windy and things started to blow around...
breakaway table
For a Pumpkin Chunkin' commercial a few years back. Had to be repeatable, so all those sections were hinged with a central post that got yanked away at the right time.