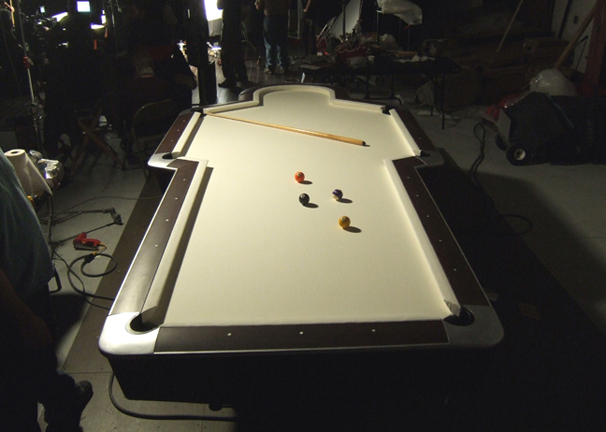 Man shaped pool table prop
I love this thing...5 day turn around though. They hired a pro pool player to make the fancy shots. This was for a Centrum Vitamin commercial.
Centrum vitamin pool balls
Inflatable props....bop bags
Anti smoking campaign for a nice art director
32' long tunnel for TNT
The camera tracked through the tunnel for this TNT station ID bumper.
32' long tunnel for TNT
We created a framework of routed rings and wrapped them on the inside with coroplast.
Resin competitor bottle props for Saatchi and Saatchi
cast plastic bottles...that was a boat load of resin
bubble head web commercial
For the main actors we had an internal vest with an aluminum rod that the globes were mounted to, which centered the globes over the heads...
Advil pm tent
An entire room of portable pain relief
Carved wood sign prop for a movie
cannot remember the movie..
Weird chair
for SNL...had about a day to make this and two other wierd chairs...
disco chair
wrapped over a chair made of 1" thick plex. I stayed up all night....wieghed a ton
dino lego landscape
corp I.D. sign
we used neon, concrete, stained glass, steel, and fiber optics....
cast plastic cosmetic tube props
clear cast urathane and white resin minus the fancy custom labels
Ebay necklace
For an Ebay commercial...with cubic zirconium
custom case
this was used for a print ad
custom drinking glasses....
Custom glasses and tops...turned on a lathe
Fake super bowl ring prop
Laser cut vinyl and cubic zirconium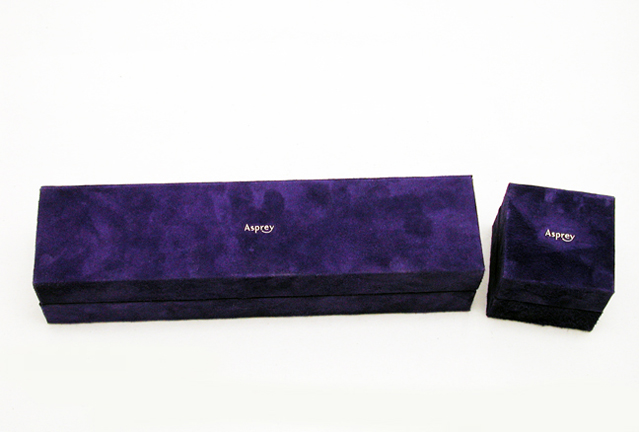 Box prototype
wood and leather, with a hidden hinge.
Fake movie tombstone
Super light weight in foam and laser cut plastic for the excellent Timothy W
Fake tombstone prop
for an indipendant movie...in foam and resin
Fake granite tomb stone prop
Another movie tombstone. I like these jobs....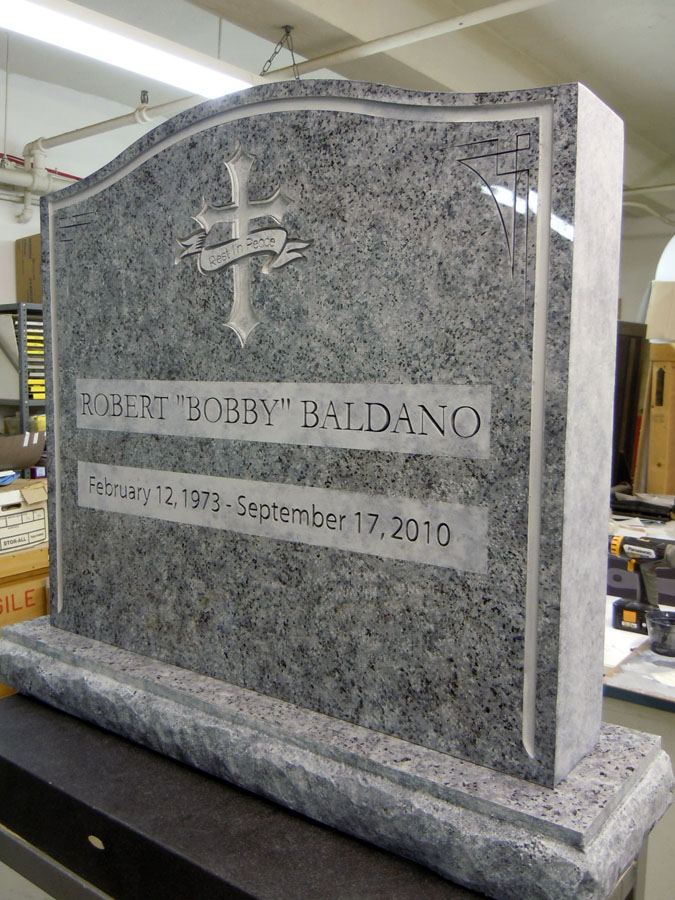 Faux tombstone prop
A movie I think...same old recipe...laser cut plex and foam
Fake tombstone prop
This one was for the show "Deadbeat" a hulu produced TV series.
Filthy old soap opera medallion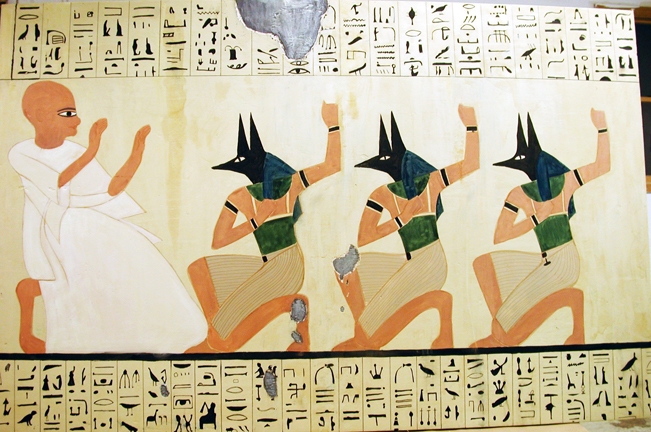 Egyptian mural
This was about 4' x 7' and fun to paint
Gnome for Toyota
For a Toyota commercial and print ad campaign.
Fake ice letters
These were for a TV cosmetic ad. We had a grinding and polishing bee....
Giant ice cube prop.jpg
Fake Stanley cup prop for 'safe men' movie
kmart Pharmacy logo
Laser cut plex with lacquer... about 30" diameter
Lego jack white - MTV music awards
in plex and lego...full sized
Resin medallion prop
cast resin for a QVC commercial
morph camera props
in resin and laser cut plex...way back in the days when computer morphing required models of the intermediate stages
MTV pimp my ride commercial
I still have this lightning machine. It hurts.
MTV recyling bins
Probably threw them out after shooting!
Nascar piniata
Figure prop for Nickelodeon
One life to live ... gingerbread house
This was a collapsable gingerbread house, with magnetic edges to reset. Good idea Keith!
Periscope prop
in plastic and aluminum flashing....some fancy patterns crafted by James Dieter...a smart fellow who went to RYSD
Pimp my ride commercial
Pizza car sign prop
This was attached to the roof of a car for a movie.
Russian eagle model
Print Ad medalion
red medallion prop for milk
mae music video plane
sculpted towelette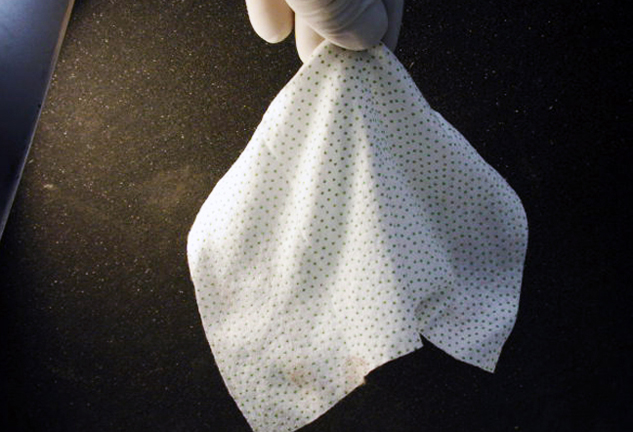 scultped towelette
towel mounted to a ridged form
Sign prop for a movie
the Yogart thinker.jpg
Made this Thinker for Yogart..yogurt and art..the BEST frozen yogurt, with cool art themed decor..in magic sculpt epoxy resin and foam. It slowly rotates in the Fro Yo place in Edgewater NJ
Monster.com robot props
no heads, in cast resin and vaccum formed parts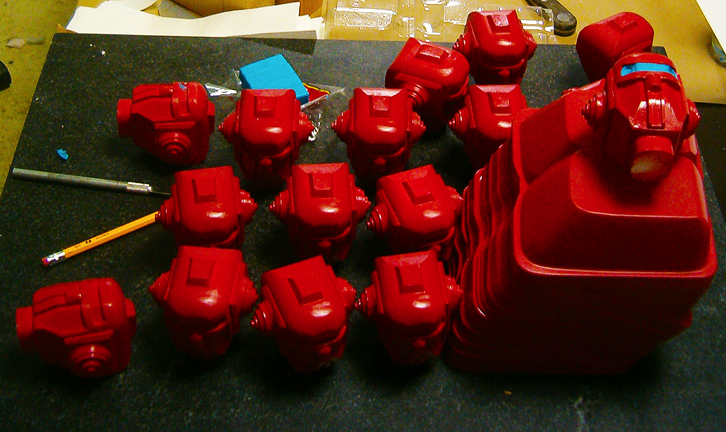 monster.com robot heads
Here are the heads in cast resin
question mark
? not sure how this was used...in plex
Fake ice swan prop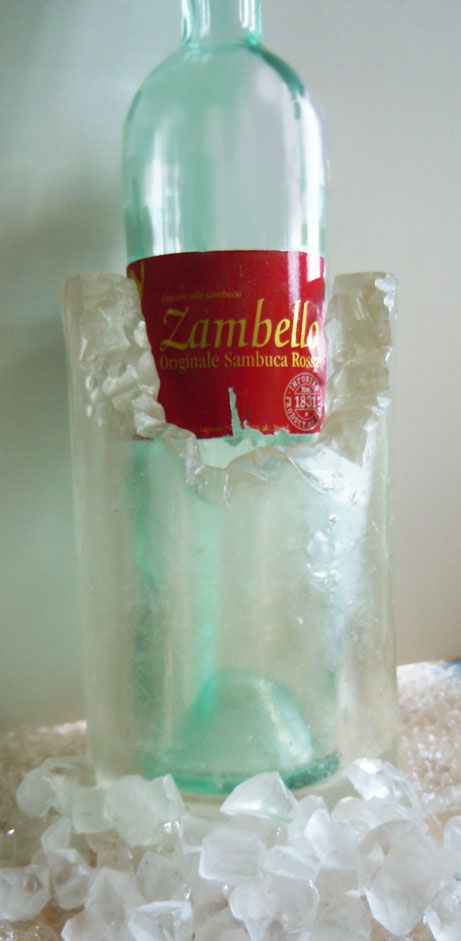 Fake Ice prop
Resin ice cast from a silicone mold..with some acrylic chunkage
Fake Ice block
Have you seen the sexy ice lady in the Comedy section? She was allegedly hewn from this block..in the story.
Bronze on sandstone sign
Not really bronze or sandstone
Cosmetics case prop
Made of acrylic with a lacquer finish
Cosmetics safe prop
Made of acrylic with a lacquer finish
Sand sculpture prop
This was a pre-made sand sculpture for movie. It was covered in sand from Coney Island and taken there to be inbedded in the very same sand, on a sunny day...Then after shooting - straight to the dumpster!
Jack in the box prop
Not sure how this Jack in the box was involved with selling something on TV, but it was fun to make.
PBH blocks
These are hollow white acrylic letters with vinyl logos on them. For a corporated event.
Block set for still life table top shoots
These are used to park jewelry and watches next too... for fancy photo shoots
Hornet nest props
Giant hornet's nest in paper and foam...for a movie
Giant's skull
Used in History Channel's ancient american giants investigative series. I believe I started with a cardboard box and a hot glue gun, then moved on to Magic Sculpt...the teeth were cast resin.
Fake poker chip props
We made three times this amount for a TV commercial of a Casino in Macao. They are paper covered plex tubes..we also made individual chips..paper covered ceramic blanks...
Still life blocks
For a Tiffany commercial..
wood packaging prototypes
Futuristic locker
Locker for an ad..laser cut plex with wood frame...back lit
locker prop
locker 3.jpg
double ended bottle rig
These guys were hilarious. Pressurized blue liquid came shooting out of both ends. This was how they celebrated their Clash Royale victory in the commercial. They did it over and over again getting soaked every time.