Miniature brownstone model
'Noir' Flonase commercial...1"= 1'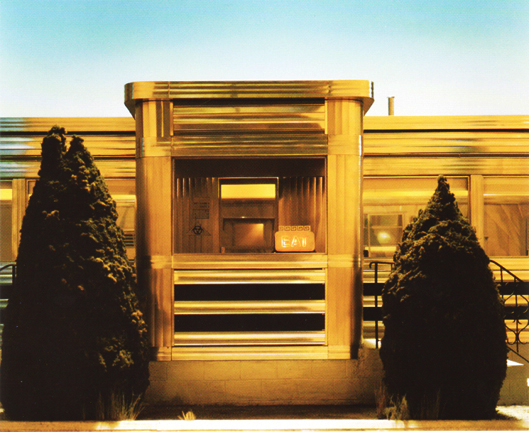 Miniature diner model
This model was 48" wide. The stainless cladding was formed with custom dies piece by piece using shim stock.
The diner was used in a short movie, sort of a Twilight Zone episode, where the diner is actually an alien ship that blasts off at the end.
miniature exterior model for Lazy Boy
Endless zoom in from outer space.....an excellent Peter Corbett job.
Apollo 13 miniature for Hardees
The Saturn V custom model was 5' tall. That little head up there is Rob A....another excellent Peter Corbet job.
Miniature ornate building models
The sign in back had hundreds of mini light bulbs and a controller to create the appearance of shorting out on cue. Sign malfunction equals constipation, so EAT TOTAL CEREAL. Yet another excellent Corbett job!
Metlife miniature board room model
A model of the existing Metlife board room. A parting gift for the CEO of Met life.
Miniature coffered ceiling model
Working LEDs in the coffered ceiling...the lid of the Metlife model board room
Metlife miniature boardroom
A view from the side door
Metlife miniature
Barbie castle
TV commercial...photo taken during the fabrication process.
Miniature basketball and hoop for Rice Krispies commercial
We made a rig that would launch the ball into theair and drop it in the mini net every time.
Miniature basketball hoop and net
Made of embroidery thread on a tiny spoked form.
Miniature house mask
Also in the costumes section...the perfect mix of the two catagories.
Miniature house mask prop
These had comfy bike helmets on the inside for a snug fit.
Miniature house full head mask
The actors were real troupers....They wore these for up to an 45 minutes at a time. They were made to be light and balanced, Still, no air conditioning....
Miniature house mask
Plenty of air to breathe from underneath.
Miniature tree and tree house
This was 1" = 1' with a whole lot of laser cut oak leaves. Penn lottery
miniature oak tree
Shop picture of the leaves and bark of the miniature tree..5000 laser cut paper leaves..approximately. The tree was about 36-40" tall
Miniature Tokyo set for Beastie Boys
Miniature Tokyo
tokyo street for The Beastie Boys 'Intergalactic' video
Miniature Tokyo for Beasty Boys
The Beastie Boys 'Intergalactic' video
Miniature Tokyo models for Beasty Boys
Tokyo for The Beastie Boys 'Intergalactic' A guy in a costume stomped all over these models...
Miniature paddle boat
Lord & Taylor window in NYC
Miniature house model in a Big Brawny parody for SNL
The roof lifts off so Big Brawny can access the women inside....
Mini set for comedy crash
House blew up when the trucks crashed into it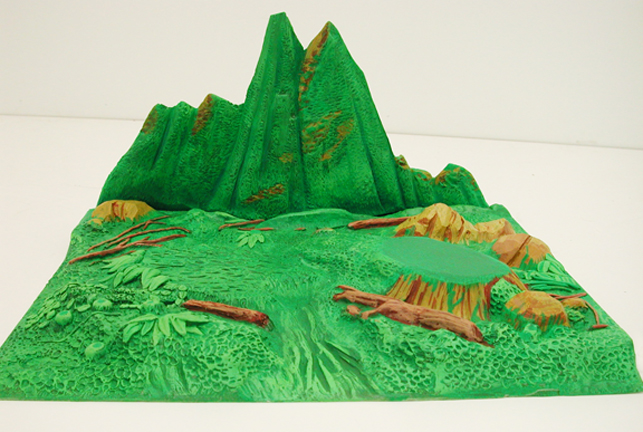 Dinosaur lego display prototype
Miniature metal diner model
A less glamorous photo...48" wide and based on a real diner in upstate NY
Miniature tunnel model
For Flonase...whats Flonase you say? it makes your nasal passages flow.
Miniature euro city model
European cell phone commercial. Swiss city.
Flonase Egyptian queen prop
Cast resin sculpture w/spray gold in a can!
Flonase bridge model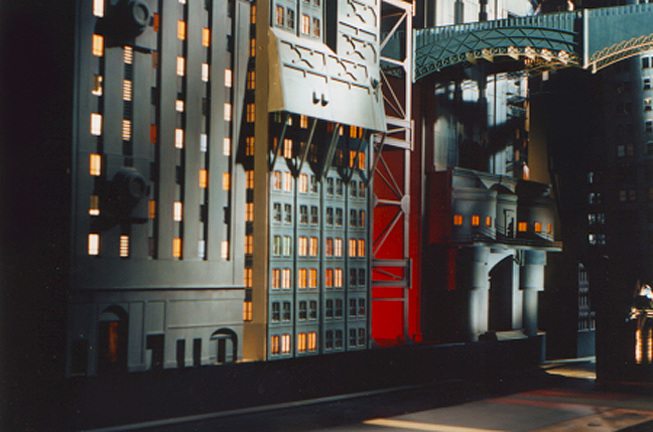 Miniature gotham model for lube joint commercial
When the first Tim Burton Batman came out. TV commercial....
Miniature Gotham city model
More buildings for a Lube commercial that used a 'Batman' visual theme
Movie miniature Gotham city model
TIm Burton-esque lube commercial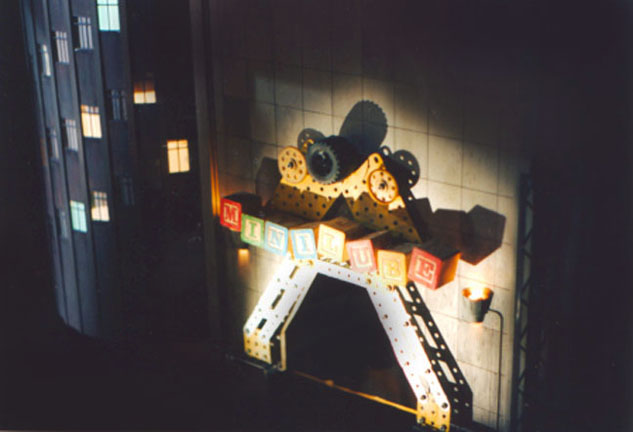 Miniature city for lube commercial
I think a couple was driving a car around a questionable city looking for a reliable lube joint. All there was were these freakish places, untill of course they pulled into whose ever lub joint it was that payed for the commercial.
Miniature Gotham models
Miniature Gotham city models
gotham for lube joint commercial
Hogans Heroes
VCR tapes.. I was under the table with a spoon, pitching dirt out of a tiny hole - " Dig your way to comedy....."
Apollo13 Hardees
lego display prototype
Miniature exterior model for Lazy boy furniture stores
custom slot car decals
We created new decals for these Slot cars
Miniature Nascar slot track
Nascar commercial on ESPN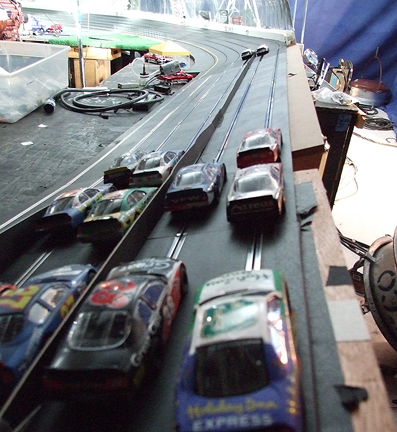 slot car race for Nascar
The cars had to be tethered together if more than 3 travelled on the same track...limited juice runs through the individual tracks
Miniature Nascar slot track
Saddam's Lego hidey hole
for the Carson Daly Show. This was Saddam's 'rat hole' rendered in Lego...
table and lamp
Tiny little model for a phone company commercial..before cell phones
German Burger King commercial
white truck with bug on top
Miniature Tokyo at night model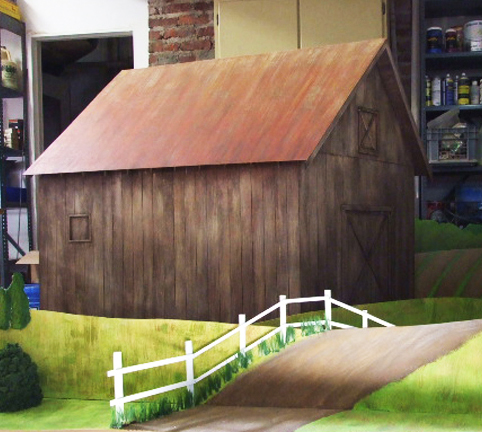 Miniature barn scene
For German Burger King...in forced perspective
Miniature ziggerat ...
Miniature New York buildings
kraft commercial factory
rusty dungeon doors
kraft commercial
kraft factory dome.jpg
caboose
store window choo choo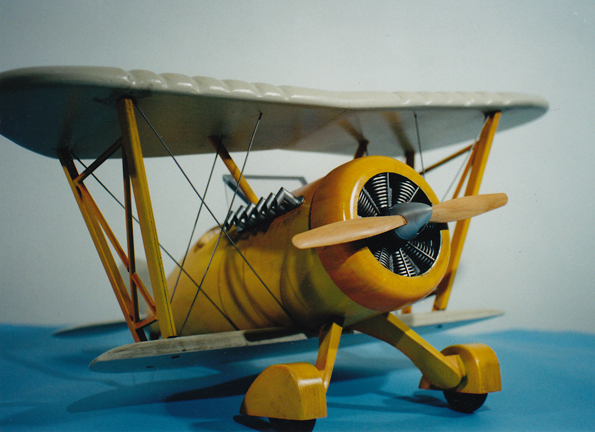 store window plane
10" moon
Maybe the most miniature thing we have ever made....
the pooping man
Cast in translucent resin from SLA parts. With sewn clothing and crepe hair.
This man sits on a giant pigeon.
flying wedge diorama
the magic of pillow fibre fill..
mini icicles.jpg
we made a bunch of these for a miniature snow covered mountain village..and we made the village too.
PTSB farm.jpg
This is an Irish bank commercial..
Miniature Irish country side...Tsb morning.jpg
Irish bank commercial..this was about 14' wide.
Miniature Irish village ...Tsb night.jpg
The village at night..this is the town square at the end of a 20' street [in scale]
Miniature Irish town...Tsb town.jpg
Here is that long building-lined street in the Irish village. 1" =1'
Miniature Beach tbs.jpg
just made the boardwalk, beach, water, and car..
Miniature house...Tsb bank job.jpg
This was another miniature for that Irish bank Job..The joke house that home buyers want to avoid.
miniature space ship model
the rare model space ship job...for Papa Gino's I had just finished it and went to spray it with matte clear. It was actually silver paint.... and it was 2 AM ...fixed it and went to bed at 4
mini gas stove model
Watched Netflix while building it out of styrene and plex.